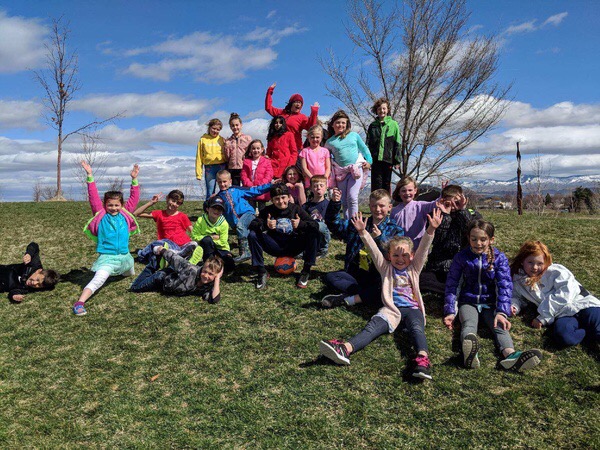 School Age Camps
Tumble Time offers School Age Care as well as Holiday Camps and Summer/ Track E programs.  
General Camp Information
Summer Break/ Track E Camp is available for school age and up for the summer months and the March and November Year Round school breaks. We offer activities such as gymnastics, Spanish, dance, library, arts, soccer, swimming and much more.
Daily Schedule
Camp drop off hours are from 8:30AM to 9:00AM every day. Camp activities will run from 9:30AM to 4:00PM. Pick up hours are 4:00PM-4:30PM. Extended hours are available.
See our calendar page for upcoming events and schedules.
Fees
Summer 2018 Camp non-member registration fee: $10 single, $18 family (plus tax)
Camp Length
Fees
1-4 Days (minimum of 2 days/week)
$45.00/day
Full Camp (5 days, 8:30am-4:30pm)
$190.00/week
Additional Fees
Early Drop off: 7:00am-8:30am
$15/week
Late pick up 4:30pm-6:00pm
$15/week
Sibling Discounts
Pay full price for your first child and receive a 10% discount on siblings.
Refunds
Refunds are not available.
Due to high numbers, staffing and planned field trips, we will require 2 weeks notice for schedule changes—in the summer, a 4 week notice. Missed days will be charged unless proper notice is given.
Registration
To reserve a space for your child in any of our fun filled weeks, a completed camp registration form with full tuition is required. You can mail, fax, call or drop in with a completed camp registration form and tuition payment. A minimum of 2 days/week is required to reserve your space.
Tumble Time Gymnastics
1379 Cloverdale Rd.
Boise, ID 83713
Get your printable registration form here.
Camper's Supply List
What Campers will need to bring each day:
Backpack
Water bottle
Spray bottle in summer
Sunscreen
Jacket, hats, mittens (in winter months)
Swimming Items (on swim days, usually Wednesdays)
Shoes and socks
BAG LUNCH
2 HEALTHY SNACKS
Personal medication (if needed)
A good attitude & an appetite for FUN!!